Maintaining A Healthy Environment: Measures for Educational Establishments
Dr Titty Mary Thomas, Specialist Family Medicine, Aster Clinic - JLT
The following measures can help create a safe and healthy environment for students and teachers.
Staying Home when Appropriate
Encourage teachers and students who are sick or who have recently had close contact with a person with COVID-19 to stay home.
Hand Hygiene and Respiratory Etiquette
Teach and reinforce handwashing with soap and water for at least 20 seconds and increase monitoring to ensure adherence among students and staff. The best way to wash hands is following the correct hand wash technique as given below. You may also encourage singing of the 'Happy Birthday' song twice to ensure that you wash your hands for the minimum required time.
Source: World Health Organization
Encourage staff and students to cover coughs and sneezes with a tissue. Dispose used tissues directly in the bin. In case one does not have a tissue or a handkerchief to cover his/her nose and mouth, sneeze into your upper sleeve or elbow. Follow it up by washing hands or using a hand sanitizer.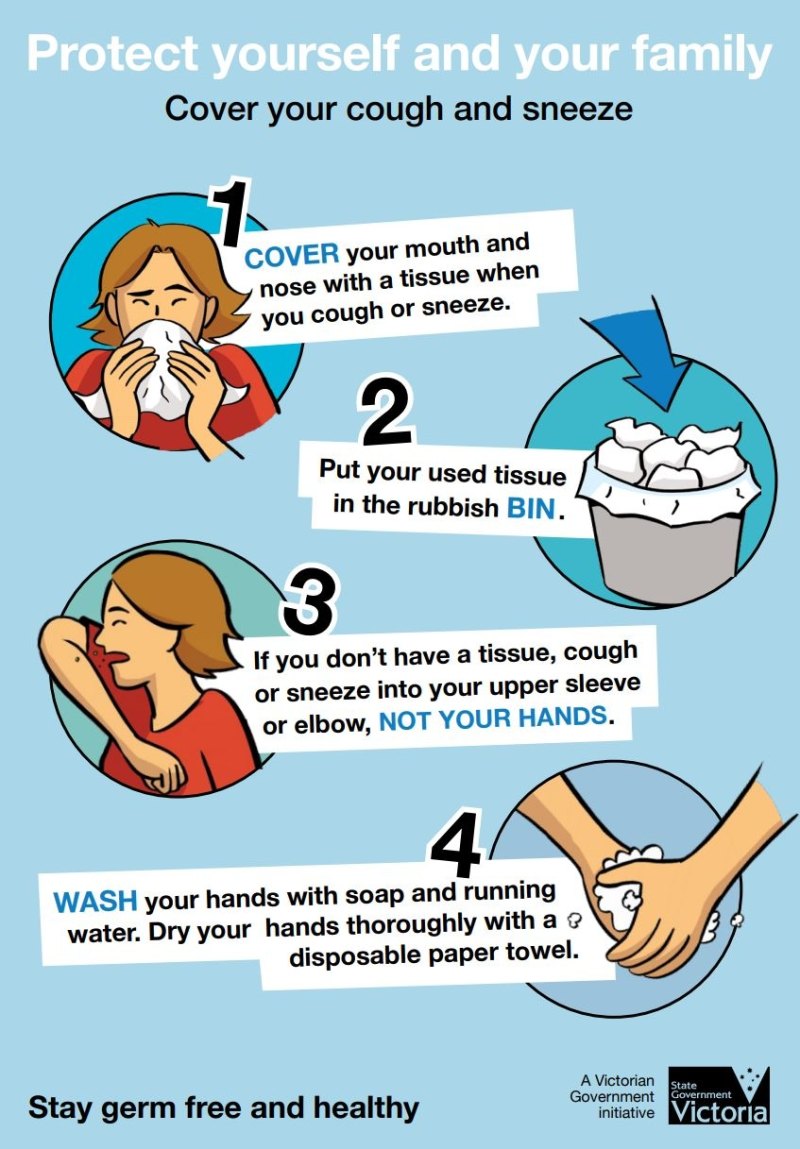 Proper covering of face
Face masks should be worn by staff and students (particularly elder students) as feasible, and are most essential in times when physical distancing is difficult. Individuals should be frequently reminded not to touch their face or face masks; and to wash their hands frequently.
Note: Masks should not be worn by:
Children younger than 2 years old
Anyone who has trouble breathing or is unconscious
Anyone who is incapacitated or otherwise unable to remove the mask without assistance

Cleaning and Disinfection
Clean and disinfect frequently touched surfaces (e.g., playground equipment, door handles) inside the school and school buses at least daily or between multiple uses as much as possible. Use of shared objects (e.g., gym or physical education equipment, art supplies, toys, games) should be limited as much as possible, or cleaned between uses.
For common transportation vehicles used by the school, drivers should practice all safety actions and protocols as indicated for other staff including but not limited to, wearing face masks, gloves, regularly washing hands etc.
Ensure ventilation systems operate properly and increase circulation of outdoor air as much as possible by keeping doors and window open.
Modified Layouts
Space seating/desks at least 6 feet apart when feasible.
Turn desks to face in the same direction (rather than facing each other), or have students sit only on the side of the table with considerable space between them.
Practice social distancing in common areas such as the playground or school bus by making them sit on alternate seats or rows as much as possible.

Physical Barriers and Guides
Install physical barriers, such as sneeze guards and partitions, particularly in areas where it is difficult for individuals to remain at least 6 feet apart (e.g., reception desks).
Provide physical guides, such as tape on floors or sidewalks and signs on walls, to ensure that staff and children remain at least 6 feet apart in queues and at other times.

Food Service
Encourage children to bring their own meals, or serve individually plated meals in classrooms instead of cafeteria.
Use disposable food service items (e.g., disposable plates, glasses and cutlery). If disposable items are not feasible or desirable, ensure that all non-disposable food service items are handled with gloves and washed with dish soap and hot water or in a dishwasher.